Coins of Egypt Slot casino play for free online
Coins of Egypt is another slot on the theme of Ancient Egypt. Like many other NetEnt products, it is made in a futuristic style, as can be seen from ancient memorials made of metal and robot-like characters, somewhat reminiscent of the heroes of the film "Stargate".
This is a vibrant world that is not like other slots on a similar topic.
Graphic and sound
The game is played under the standard music of the Middle East, while the dramatic drums accompany the rotation of the reels giving the slot the exquisite charm. At the same time, the game is characterized by high quality animation, which is typical for all NetEnt products. All in all, Coins of Egypt is an impressive example of great design work.
Gameplay
The gameplay is relatively simple, considering the amount of work done by the designers to make this slot unlike the others from a visual point of view. There are five reels with three rows of symbols and the Collect symbol with the image of the pharaoh. The game has a good pace, the quick rotation function is clear and convenient (just double-click on the reel rotation button), but the lack of additional functions is a drawback.
Wilds, bonuses and free spins
For each spin, a number from one to three appears on the first three reels, indicating the number of coins. The value of these coins will be equal to the bet multiplied by any number from 2 to 15. The player is awarded the corresponding winnings from the back when the Collect symbol appears on the fifth reel.
Wild, which depicts a beautiful gilt beetle, replaces all the characters in the game, except for Scatter and Collect symbols.
Three Scatter symbols launche a bonus round with free spins. During free spins, a seal may appear on the fifth reel, which will move into the corresponding chest along with the coins present on the reels during spins.
When there are three seals in the chest, at the end of the bonus round the player will be able to pick up this chest. The remaining two chests exit the game and the gameplay returns to normal mode.
Conclusion
Like many NetEnt slots, from a technical point of view, Coins of Egypt is almost perfect. The visual style and the unique world created by designers represent a new look at a familiar topic.This slot also has a decent payout percentage, therefore, if it were not for the disappointingly low volatility, we would gladly recommend it for the game.Thus, this is an excellent slot, but it does not meet our technical requirements.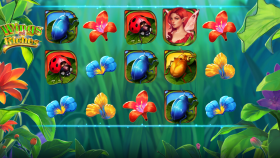 | Dispersion | Return |
| --- | --- |
| Low / Medium | 96.63% |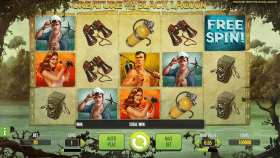 | Dispersion | Return |
| --- | --- |
| High | 96.47% |
The Creature from the Black Lagoon Slot
Play Demo
x
Slot V
JOYCASINO
Hotline Casino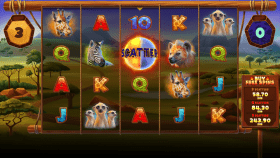 | Dispersion | Return |
| --- | --- |
| High | 96.20% |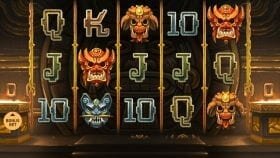 | Dispersion | Return |
| --- | --- |
| High | 96.12% |
x
Columbus Casino
Slot V
Mr Bit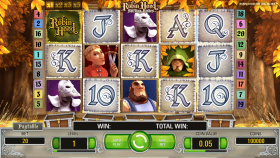 | Dispersion | Return |
| --- | --- |
| Low / Medium | 96% |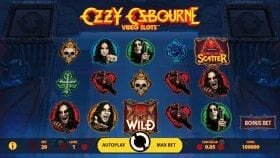 | Dispersion | Return |
| --- | --- |
| High | 96.30% |
x
Columbus Casino
EGO CASINO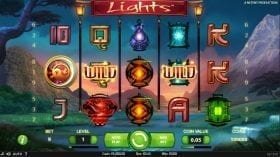 | Dispersion | Return |
| --- | --- |
| Medium | 96.1% |
x
JOYCASINO
Frank Casino
Mr Bit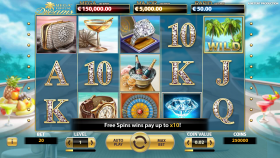 | Dispersion | Return |
| --- | --- |
| Medium | 95.9% |
x
BitStarz
CASINO-X
Columbus Casino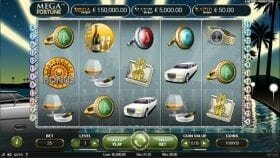 | Dispersion | Return |
| --- | --- |
| Low | 96% |
x
DRIFT CASINO
EGO CASINO
Hotline Casino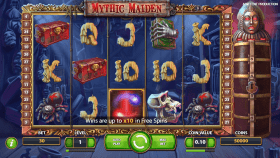 | Dispersion | Return |
| --- | --- |
| Low | 96.58% |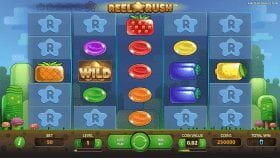 | Dispersion | Return |
| --- | --- |
| Medium | 96.96% |
x
DRIFT CASINO
Frank Casino
EGO CASINO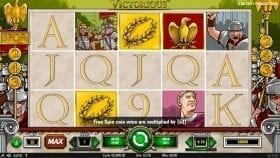 | Dispersion | Return |
| --- | --- |
| Medium / High | 96.88% |
x
Mr Bit
Hotline Casino
Frank Casino