Choose a casino with this game
Santa vs Rudolf Slot casino play for free online
These two are usually best friends, but not in this slot! They are in each other's throats! Rudolph just went and cut Santa's hat right before he had to fly out of the North Pole to deliver gifts around the world. Now he needs your help to find his hat and get the holiday season back on track. It will not be easy though! Rudolph is a sly little deer, and he won't just leave. Immerse yourself in this magical adventure and experience it.
Focus on the game
Santa vs Rudolf is a 5-reel, 3-row, 20-line (fixed) video slot with a win in both directions with repeated spins, free spins, Wild, Walking Wilds replacements and 2 bonus features.
It's all about the reruns of Walking Wilds combined with Win-Both-Ways. Both methods also mean that a walking wild character can pay several times when moving from drum to drum. Walking Wilds also launches free spins, so Scatter does not interfere with paylines!
There are 2 attractive bonuses for players. The first is Santa Claus gifts, where players select Santa Claus gifts from 3 sets using an exciting Pick & Click game in which coins and multipliers are distributed. The second feature is Rudolf Spins – three bonus spins with 5 wild symbols randomly appearing on the reels, which means that huge winnings must happen!
Rules of the game
You can play 20 fixed bet lines at different bet levels and coin values. Winning combinations and payouts are made in accordance with the payout table. The bet level is the number of coins per bet line. The win on the bet line in coins is equal to the value indicated in the payout table multiplied by the bet level. Winning in the currency betting line is equal to winning in coins multiplied by the value of the coin.
Either you or your casino can set gaming restrictions, including bets and losses per session, day, week or month; block all games for a specified period of time; limit the duration of the session in minutes. The game for real money is limited by the means of the account (i.e. cannot play for a loan).
Stakes
The game provides 1-10 default bet levels and various coin values: (€) 0.01, 0.02, 0.05, 0.1, 0.2, 0.5, 1. Minimum / maximum default bet is 0.2 / 100 €. The minimum values ​​of the free round – bet level is 1, 20 bet lines, coin value is 0.01 euros (value is 0.2 euros).
Here are some more statistics on the game
Return to Player: 96.35%
Hit rate: 29%
Coil Type: 5 x 3
Payment Mechanic: 20 Bet Lines
Direction of payment: both ways
Minimum bet: 0.20 Euro – maximum default bet: 400 Euro – maximum certified bet: 1,000 Euro
Characteristics
Wild substitutions
Wild symbols appear on reels 1 and 5 in the main game and on all reels during free spins. Wild symbol replaces all symbols. Wild symbols that shift horizontally during repeated spins are called Walking Wilds.
Re-spin
Repeated spins after the Wild symbol appeared on the reels and all winnings for this spin are paid out, each Wild moves one position horizontally on the reels, and the re-spin is awarded.
Free spins
If Santa Wild and Rudolph Wild are at the same position on the reels, Wild Castles lock in that position and combine. At the end of the current spin and after winning any potential betting line, free spins are activated.
Santa Wild and Rudolph the Wild, merging on the reels in the main game, activate 10 free spins. The maximum number of free spins that can be activated simultaneously in the main game is 30.
Rudolf Spins
Rudolf's spins are composed of 3 spins, where 5 randomly placed wild deer appear on the reels. During this bonus feature, 5 wild deer will appear in random positions for each rotation. During Rudolf rotation, there should be no jokers on the drum until 5 random deer jungles appear on the reels.
Santa's Gifts
Santa's gifts have 3 sets of items, where the player clicks on 1 out of 5 items to reveal his prize. 5 items that the player chooses in each set: 3 winnings of coins of various sizes, 1 increase in the multiplier and 1 subject of the end of the stage.
When a player chooses to win a coin, it is added to the sum of the running coin for Santa's gifts. The player may have a different choice from the remaining items in the current set.
Symbols
There are two types of Wild in this game: Rudolf Wilds and Santa Wilds, represented by naughty Rudolf and the mournful Santa.
The high-pay symbols are shown on the holiday schedule, including sledges, gift bags with tied ribbons, a snow globe and neatly tied message for Santa.
Low-paying symbols illustrate classic royalty made from candy.
Graphics and Sound
Santa vs Rudolf contains so much narration and personality, and all this is reflected in the sound and graphics! Festive graphics and snowy conditions at the wonderful North Pole await you. We went in a comic style, with lots of contrasts and simple graphics that are funny and stupid. Symbols are represented by objects related to history: sledges, gifts, a collar, a toy and a letter to Santa. And, of course, there are royalty who are made from delicious candy! The soundtrack will put you in the mood for eggnog and Christmas log … and why not? "This is the sweet snack season after all!
When you enter free spins, all hellish ones are eager for freedom! Santa and Rudolf have their last fight at night on the snowy slopes of the North Pole. This is not your calm winter slot machine, it is saturated, fiery and crazy as hell.
Compatibility
When you play Santa vs Rudolf, we guarantee fantastic gaming opportunities no matter what device you use, whether it is a mobile, desktop or tablet computer. The game's user interface has been specially adapted for the screen of a mobile phone. When the reels rotate, the spinning wheel disappears from view. Settings and parameters are also stored in a separate submenu. Such an economical and thoughtful use of space ensures clean and unhindered access to the display without sacrificing the functionality of the game (all options that can be found in the desktop version are also available in the mobile version). None of the entertainment was sacrificed.
The mobile version is compatible with iOS and Android. While your device is running an updated OS, you should not have any problems with the game on almost any smartphone or tablet. Go and try the game! Find out what Santa's winter versus Rudolf's festive delights have prepared for you!
Is Santa vs Rudolf safe?
NetEnt is one of the world's leading casino game providers. Over the decades, the company has developed a brand trusted by players around the world. All of his games are certified and licensed by independent regulatory authorities, which ensure that the games are reliable and work as advertised, and Santa vs. Rudolf is not an exception!
Output
NetEnt traditionally releases the game on holidays. "Christmas Secrets" and "Jingle Spin" are favorite games of previous Decembrists, which leave us with pleasant memories of carols, crackers and pleasant company. Santa vs Rudolf is another great vacation to warm your soul. Pour yourself another eggnog and give it a spin!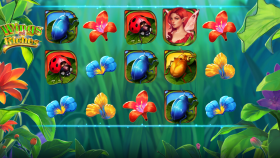 | Dispersion | Return |
| --- | --- |
| Low / Medium | 96.63% |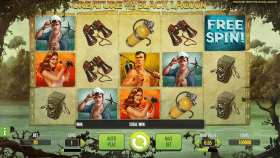 | Dispersion | Return |
| --- | --- |
| High | 96.47% |
The Creature from the Black Lagoon Slot
Play Demo
x
Slot V
JOYCASINO
Hotline Casino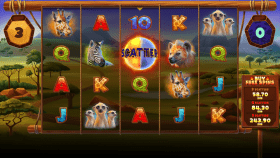 | Dispersion | Return |
| --- | --- |
| High | 96.20% |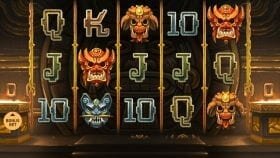 | Dispersion | Return |
| --- | --- |
| High | 96.12% |
x
Columbus Casino
Slot V
Mr Bit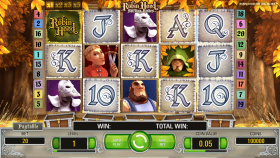 | Dispersion | Return |
| --- | --- |
| Low / Medium | 96% |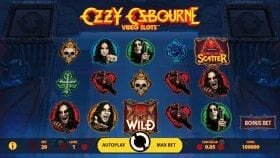 | Dispersion | Return |
| --- | --- |
| High | 96.30% |
x
Columbus Casino
EGO CASINO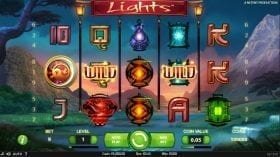 | Dispersion | Return |
| --- | --- |
| Medium | 96.1% |
x
JOYCASINO
Frank Casino
Mr Bit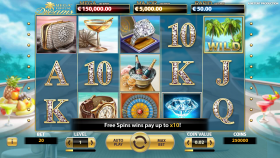 | Dispersion | Return |
| --- | --- |
| Medium | 95.9% |
x
BitStarz
CASINO-X
Columbus Casino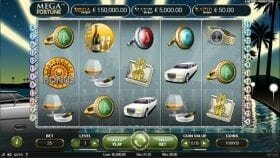 | Dispersion | Return |
| --- | --- |
| Low | 96% |
x
DRIFT CASINO
EGO CASINO
Hotline Casino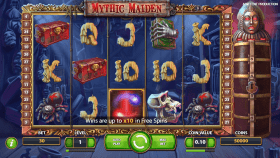 | Dispersion | Return |
| --- | --- |
| Low | 96.58% |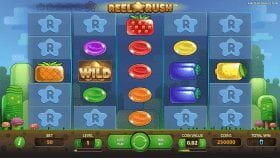 | Dispersion | Return |
| --- | --- |
| Medium | 96.96% |
x
DRIFT CASINO
Frank Casino
EGO CASINO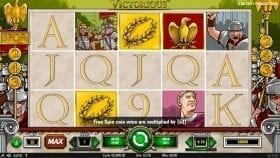 | Dispersion | Return |
| --- | --- |
| Medium / High | 96.88% |
x
Mr Bit
Hotline Casino
Frank Casino