Choose a casino with this game
Strolling Staxx Slot casino play for free online
NetEnt is constantly evolving, which allows you to regularly update the list of new mobile casinos. This time, users will see a sequel to the popular Neon Staxx, in the form of a slot with traditional images of fruit.
It would seem that nothing good will come of banal topics. But the NetEnt development team was able to surprise users by presenting an updated version to a wide court. Players of the Strolling Staxx machine will be pleased not only with the colorful design, but also with many additional features.
Review of Staxx Strolling Slot
Users have to perform tasks against the backdrop of a beautiful summer landscape. In the background you can see the blue fast river, on the sides of which are green trees. There grow the fruits, which are used as symbols of the Strolling Staxx slot machine. The colorful picture is complemented by the singing of birds, fun music and splashing water. Such a playing field will be able to take you to a world filled with joy and positivity.
Bonus round
Additional slot features are represented by several prize functions. Thanks to them, users can get free spins in the casino and bonus multipliers. The list of such options includes:
Extra Chance;
Strolling Staxx Re-Spins.
The first function can be activated by making a bonus bet. If re-spins are performed and the Extra Chance option is currently running, the probability of Colossal Symbols increases. The second feature of Strolling Staxx is a bonus round that is activated when you fill 1 or more rows with the same characters.
Gameplay
The gameplay of the machine is quite simple. To start the reels, just set a few simple parameters, then click on start. Strolling Staxx is adapted for different devices, so you can easily install a casino on Android, as well as play on other mobile devices. The structure of the machine is traditional. There are 5 reels on the playing field, and the number of prize lines is 10. Up to 10 credits can be placed on 1 line. The value of the coin varies from 1 cent to 2 Euros. You can also bet on a bonus bet, which gives additional benefits.
Payment information:
Plums and cherries will increase the winnings by up to 100 coins;
Strawberries will return up to 150 coins;
Lemons will add up to 120 coins to payments;
Watermelons and the Wild Symbol will multiply the winnings by between 25 and 500 coins.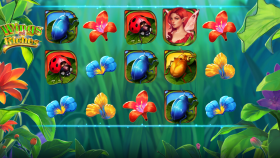 | Dispersion | Return |
| --- | --- |
| Low / Medium | 96.63% |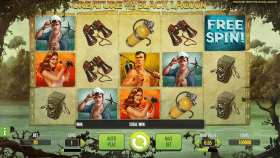 | Dispersion | Return |
| --- | --- |
| High | 96.47% |
The Creature from the Black Lagoon Slot
Play Demo
x
Slot V
JOYCASINO
Hotline Casino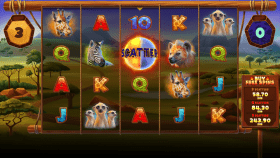 | Dispersion | Return |
| --- | --- |
| High | 96.20% |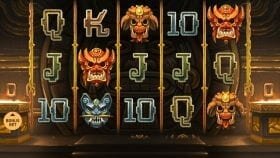 | Dispersion | Return |
| --- | --- |
| High | 96.12% |
x
Columbus Casino
Slot V
Mr Bit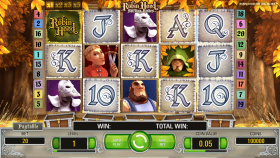 | Dispersion | Return |
| --- | --- |
| Low / Medium | 96% |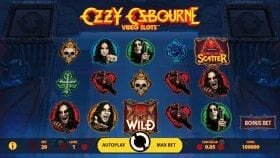 | Dispersion | Return |
| --- | --- |
| High | 96.30% |
x
Columbus Casino
EGO CASINO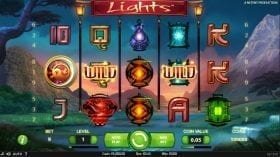 | Dispersion | Return |
| --- | --- |
| Medium | 96.1% |
x
JOYCASINO
Frank Casino
Mr Bit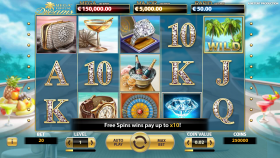 | Dispersion | Return |
| --- | --- |
| Medium | 95.9% |
x
BitStarz
CASINO-X
Columbus Casino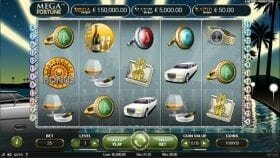 | Dispersion | Return |
| --- | --- |
| Low | 96% |
x
DRIFT CASINO
EGO CASINO
Hotline Casino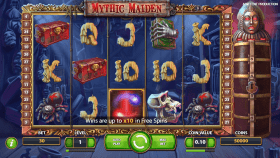 | Dispersion | Return |
| --- | --- |
| Low | 96.58% |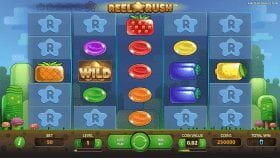 | Dispersion | Return |
| --- | --- |
| Medium | 96.96% |
x
DRIFT CASINO
Frank Casino
EGO CASINO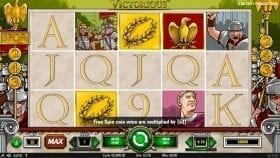 | Dispersion | Return |
| --- | --- |
| Medium / High | 96.88% |
x
Mr Bit
Hotline Casino
Frank Casino