Choose a casino with this game
Twin Spin Slot casino play for free online
"NetENT's Twin Spin slot machine brings together the best of playing old-school slots with the enjoyment of modern five-reel slot machines. It doesn't matter if you feel nostalgic or want a break from the complex and more detailed slot machines, you will like the Twin gaming features Spin, which gives you double, triple and even more opportunities to win a big prize.This game also contains 243 paylines that can maximize your wins.
Theme of the slot
The theme of the Twin Spin slot machine incorporates both the classic old-school gameplay with newfangled graphics on the theme of space. The game has a dark blue background, which is highlighted by laser beams of colors such as purple, blue and green. The flickering yellow dots that randomly appear and disappear behind the reels remind of the stars, but as a result they turn into falling comets that emphasize winning combinations with a bewitching soundtrack.
Vintage symbols send you back in time to land-based Vegas slot machines and include traditional poker playing cards like 9, 10, J, Q, K and A. These low-value symbols are beautifully drawn and contain letters and numbers displayed by neon laser beams, including the same style as the background of the Twin Spin slot machine.
Five similar symbols of high value originate on the reels of classic Vegas slot machines. The least valuable of the top characters in the game is a pair of red cherries. Golden bell, a bar of gold and a red number 7 appear in order to increase your winning. The most valuable symbol in the game is a luminous giant diamond. The whole gameplay goes under the rhythmic background music, which will remind you of the tunes of the eighties. However, if you are not a fan of such music, you can easily turn it off thanks to the volume slider for the music.
Features
Due to the fact that the Twin Spins slot is, for the most part, a very simple game, you will not encounter a lot of special features in it that could distract you from the gameplay. However, this slot machine differs from older classic slots in its unique function of synchronized reels, which is described below, and this slot also has wild symbols that can replace all other symbols on the screen.
Unlike most slot machines with five reels, here you will not find a scatter symbol, free spins or individual bonus games, but you can use the automatic game function and start from 10 to 1,000 automatic spins without your participation.
Bonuses
Each spin of a Twin Spins slot machine starts with all adjacent reels having identical symbols. You can understand which of the five reels are twins by the red light that burns behind them when they begin to spin. While the reels are spinning, the twin reels can turn into triples, fours or even fives, all of which will contain the same symbols. This reel synchronization that takes place in the game can significantly increase your winnings. Moreover, during each spin there is a chance that the reels will expand.
The game
Twin Spins is a very smoothly running game, the reels of which, when spinning, produce almost no sounds compared to background music. Here you will find a typical control panel for Net Entertainment slot machines, including clearly marked white and green buttons, as well as black display windows. It will be quite simple for you to keep track of your current bet, level of bets, value of coins and the amount of money left on the balance.
Compatibility
Net Entertainment is committed to providing its customers with the most user-friendly interface possible, no matter where the game is played. Like most NetENT slots, Twin Spins is fully compatible with computers and laptops based on Windows, Linux and Mac operating systems. The software itself is based on a web application, so you do not have to download additional software to your computer.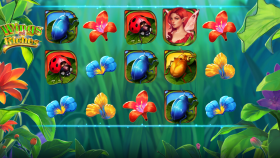 | Dispersion | Return |
| --- | --- |
| Low / Medium | 96.63% |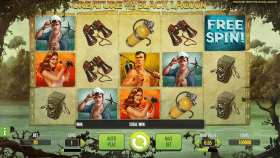 | Dispersion | Return |
| --- | --- |
| High | 96.47% |
The Creature from the Black Lagoon Slot
Play Demo
x
Slot V
JOYCASINO
Hotline Casino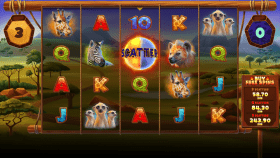 | Dispersion | Return |
| --- | --- |
| High | 96.20% |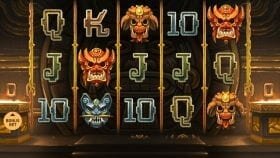 | Dispersion | Return |
| --- | --- |
| High | 96.12% |
x
Columbus Casino
Slot V
Mr Bit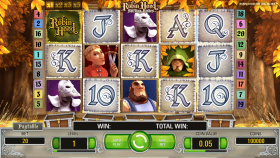 | Dispersion | Return |
| --- | --- |
| Low / Medium | 96% |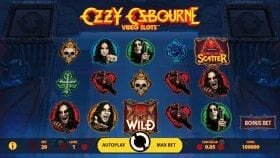 | Dispersion | Return |
| --- | --- |
| High | 96.30% |
x
Columbus Casino
EGO CASINO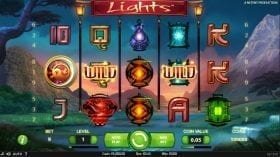 | Dispersion | Return |
| --- | --- |
| Medium | 96.1% |
x
JOYCASINO
Frank Casino
Mr Bit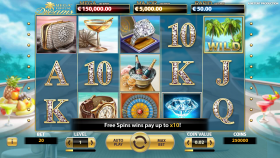 | Dispersion | Return |
| --- | --- |
| Medium | 95.9% |
x
BitStarz
CASINO-X
Columbus Casino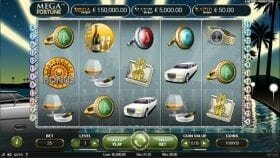 | Dispersion | Return |
| --- | --- |
| Low | 96% |
x
DRIFT CASINO
EGO CASINO
Hotline Casino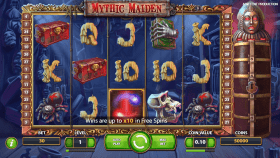 | Dispersion | Return |
| --- | --- |
| Low | 96.58% |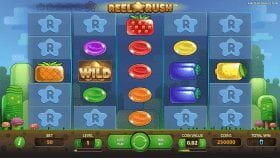 | Dispersion | Return |
| --- | --- |
| Medium | 96.96% |
x
DRIFT CASINO
Frank Casino
EGO CASINO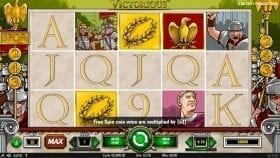 | Dispersion | Return |
| --- | --- |
| Medium / High | 96.88% |
x
Mr Bit
Hotline Casino
Frank Casino