CASINO TERMINOLOGY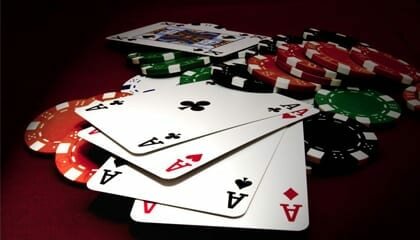 Despite the fact that many casinos are translated into Russian, there is still a certain terminology that any player needs to know. Here we will introduce the most commonly used terms: Account (Account) – personal account after registration. Bet – A player places bets on this table on the game table.
Bet One (increase one bet).
Bet Max – The maximum bet according to the restrictions of the game.
Betting limits – a limitation from the minimum bet of the game to the maximum.
Bonus (Bonus) – additional funds as a gift from the casino, encouraging players.
Bust – the term blackjack sum exceeds 20
Hit – Blackjack term +1 card
Stand – stop a player's card collection in Blackjack.
Split – Split two identical cards in blackjack.
Call – Accept game
Chip (chip) – chip for bets
Deal (Deal) – readiness for the game, handing over cards.
Dealer (Dealer) – representative of the casino.
Deposit (Deposit) – replenishment of your account, for the game.
Double – increase the bet x2
High-Roller (High Roller) – Vip-player, player, plays large.
JackPot (Jackpot) – a percentage of all bets in a certain game, a big win, when a specific combination
Lobby (Lobby) – the main page of the casino, where the game takes place directly.
Multiplayer (Multiplayer mode) – in this mode, at the table there are two or more players.
New game – New game
RTP (RTP) – the percentage of payment to the user, which is set by the developer in each slot machine.
Paytable – a certain amount that a player receives when a certain combination is attacked.
Player (Player) – directly you.
Raise – Raise the bet.
Rebet – repeat the bet.
Spin – in roulette and slots, pressing this button indicates the beginning of the game.
Surrender (Surrender) – stop the game, refuse the game after the distribution of cards.
Wager (Bet amount) – the amount of bets to clear the bonus, after which the player will be able to withdraw the winnings.