HOW TO CHOOSE ONLINE CASINO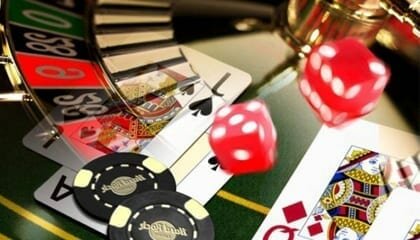 Gambling has long gained immense popularity around the world. But in our era of digital technology development, online casinos have become especially relevant, providing access to a huge number of different gambling games. Seeing a huge number of gaming portals, most newcomers quite logically wonder: "How to choose an online casino? What should I pay
attention to? Where is it better not to play? " You will get answers to these and many other questions just by reading this article.
Casino license
So, the first thing you should pay attention to is that the casino has a license. If the gaming establishment does not have a license, in no case do not make any deposits.
What is the meaning of a license?
This is a kind of quality certificate and a guarantee that the slot machines are not twisted, and the administration will not "throw" you with a payout. You can only trust a licensed casino. Checking for a license is very simple, usually all the information is displayed at the bottom of the main page. It indicates the license number and the place where it was issued. All this information is easy to verify, so no one will forge licenses. You can only be trusted by a licensed casino!
Choosing a casino based on your place of residence
It's worth mentioning right away that in some countries online gambling is prohibited, and in some countries the games of some companies are simply prohibited. And, unfortunately, there is no way to influence this. But, these bans do not concern residents of the CIS and the Russian Federation. Of course, the Internet allows you to play in any casino, but there are several "pitfalls".
For example, not all casinos have a wide selection of currencies for withdrawal and replenishment. Of course, almost everywhere there are local currencies and euro / dollar, but the best option would be casinos oriented to your country.
Why? It's simple, there will be not only convenient currencies for withdrawals and deposits, but also the best ways to make a deposit.
For example, in online casinos targeted at residents of the CIS you will see familiar electronic wallets and bank cards. And besides this, if you don't know English, then it will be difficult for you to understand the rules and interface of foreign casinos, and not every institution has Russian localization.
Try to compare and verify information in several sources. If you often see or read positive reviews about a particular casino, then it would be logical to assume that this platform is also suitable for you. But do not rush, check out the rating of online casinos, read reviews and reviews. Fortunately, on the Internet there are enough various sites where users share their own experience of the game. Do not blindly trust casino reviews and reviews.
The thing is that many sites have their own affiliate program, which brings them income. Therefore, it is profitable for them to present the casino in a good light, because for each new player they receive money. So do not be surprised that on one site, some institution will be idolized, and on the other, on the contrary, scold. So first of all, focus on the feedback of the players and look for a few of the most suitable options for yourself, and then from them choose the one that will appeal to you the most.
Bonus system and loyalty program
All the best online casinos are in a state of cold war with other gaming establishments. It is all about the customers, there is a constant struggle for them. And one of the easiest ways to retain and attract customers is bonuses and an affiliate system. Bonuses are the main lever of pressure on users. On the casino main page, you will always see large-scale offers of their great deals, and all sites with casino reviews and advertisements, first of all, also indicate huge amounts of bonuses.
Inexperienced players are often led to such colorful advertisements and promises of fabulously huge bonuses. Yes, no doubt, to get 50-100 thousand rubles for a deposit for free is very nice, but for some reason almost no one writes in the same huge font that this bonus needs to be won back. In any casino, all bonuses you receive will have to be won back. This is called a wager. And in all casinos it is different, from 25 to 45.
What does it mean?
It's simple, you got a bonus, say, 20 thousand. Now multiply this amount by the wager. Let's say it will be 40, so to get "free" 20 thousand, you need to win back 800 thousand rubles. Which is not as simple as it may seem. Really experienced players can do this. For beginners, this is almost impossible. So choose a casino where there are still nice bonuses, but a low wager.
Variety of entertainment
If you register at a casino, then you do it with one simple goal – to play interesting games. And this is also an important point, as there are small establishments where up to half a thousand different slots are represented, to giants, where the number of games has long gone beyond 2000. In addition, it is worthwhile to understand that casinos can specialize in a certain type of entertainment. For example, on slot machines, and here there will be, for example, poker and roulette. Besides, the segment with Live games, which bring diversity to the routine gameplay, is becoming increasingly popular. In short, before making a deposit, familiarize yourself with the entertainment. You can do this for free and without registration, using the demo mode.
Basically, this is all you need to know in order to choose a good online casino. We hope that this article was useful and successful for you!